TL;DR: I'm just a dude trying to help you become a Software Engineer, at the very least better yourself.
I didn't expect this post to be so long and so exhaustive of my history, but I feel like the context would be nice. Anyways…
I'm a first generation Asian American whose parents fled Cambodia to escape the Khmer Rouge. I was raised in Lowell, MA, a historically rich, multicultural melting pot of a city which is heralded as, "the cradle of the American Industrial Revolution". Oh, don't let me forget about mentioning the rampant crime, gun violence, gang activity, and drugs that the city is infamously known for which I had to refuse and avoid. I tell people it's hard to sleep sometimes because I miss the sound of police sirens…
I am the oldest of four boys who were raised by a single mother. We subsisted on a salary of about $25K USD/year (for my international friends reading this, that's not a lot). We've never owned a house and moved about seven times before I became an adult. Much of my childhood involved helping my siblings and staying home to be with them, instead of hanging out at friends .
What started as simple babysitting and being home alone together turned into helping with homework and rides to school, and later evolved into responsibilities usually owned by parental figures. I routinely have two scheduled conversations per week with my youngest sibling; we just worked through taking the SATs! #REMOTE-PARENTING
Given the circumstances and privileges that I've had, I've always strived to try and do great things; to do something more than stay in the city I was born in. After graduating from University and moving out to the West Coast shortly afterwards, sharing my adventures and accomplishments through social media as a Software Engineer – (CAUSE I BE DOIN IT #FORTHEINSTA BABYYYYYY #TABLEFLIP (┛◉Д◉)┛彡┻━┻……….┬─┬ノ( º _ ºノ) – sorry…) – who can work from anywhere has brought people to ask the big question: how can I be awesome too? How can I get a job as a Software Engineer or travel the world and do awesome hair flips in front of waterfalls? How the hell do you do both?!?
Dozens of people have approached me with that question and I'm confident that I've invested hundreds of hours of my life helping family and friends achieve their goals. For free, repeatedly, and many times repeating the same things.
The idea for Better Developer came to mind so that I could create a resource that I can use to improve my efficiency in helping people reach their goals. So I can paste a link and say, "hey, watch this video or read this post, then get back to me"
Whether it's becoming a Software Engineer without a degree, tailoring a resume for a job, advice on how to juggle college, anything, I had the idea for Better Developer to be exactly what the name describes: being better at developing themselves. I've been trying to get swole to walk the walk and talk the talk; it's really hard.
Helping is in my nature. Seriously. Especially people with dogs.
If I'm not helping family, there's friends whose goals I'm talking to them about. As of August 2018, I literally spend hours of everyday on my own time helping people. To improve my teaching/guiding skills and expand my resources, I've even reached out to people on the internet to offer my help. For free! (just how many damn times have I written 'free' and 'help'?…)
Unlike other services, institutions, and other people who "coach" to offer the same service I do, I don't have a marketing manager, editor, graphic designer, copywriter, etc. There's no team that's trying to generate this into a business to pay the bills with gimmicks and unhelpful content with actual useful stuff peppered in (#shotsfired). Just me doing literally everything that you see both here at the website and anything beyond it related to Better Developer.
I'm not sure what Better Developer could become, but I know that not sharing my knowledge and being a part of peoples' growth would be a shame.
I'd be genuinely honored and very privileged to be able to support people reach their goals. For now it's mainly to help people become Software Engineers, and although I'm not a Senior Software Engineer or perfect student, I'm confident that the hard lessons I've learned in failing and missing out on opportunities can be used to maximize your investment in becoming better.
My dream is to give the next Jimi Hendrix a guitar and some lessons.
To take people who have known the city all their life to see the mountains and landscapes I've seen that I often think about (or better yet, new horizons we can experience together!).
To take someone rock climbing and give them some gear and a chance to climb because screw the $70-$100 a month it costs for a membership.
If none of that, I'd at least like to help the single parent who wants to make a change, or the kid he/she is raising who wants to make an honest living and can't pay for even one shot at an education/certification to better themselves, all the way to the ones who have never owned a home or barely make enough to get by, like how my mom raised us. I wanna be who I needed to others.
I truly believe that everyone needs someone or a group of people to guide them. At first that's usually your friends and family. Later it could be your classmates, professors, or coworkers. Sometimes the best person to guide you is yourself. From writing code and taking advantage of the people on my team, I've done so much for myself.
Let me be a part of your team and let's get shit done.
If you haven't already, please join the Discord channel here so you can talk to me directly at anytime and collaborate and learn along with other people I'm working with.
With love, as I type this in my underwear with my hair down,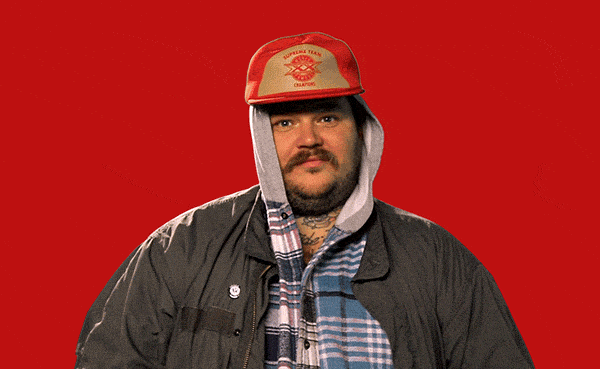 #coreyprak #betterdeveloper #bttrdvlpr #novowels #somillenial #letsgo